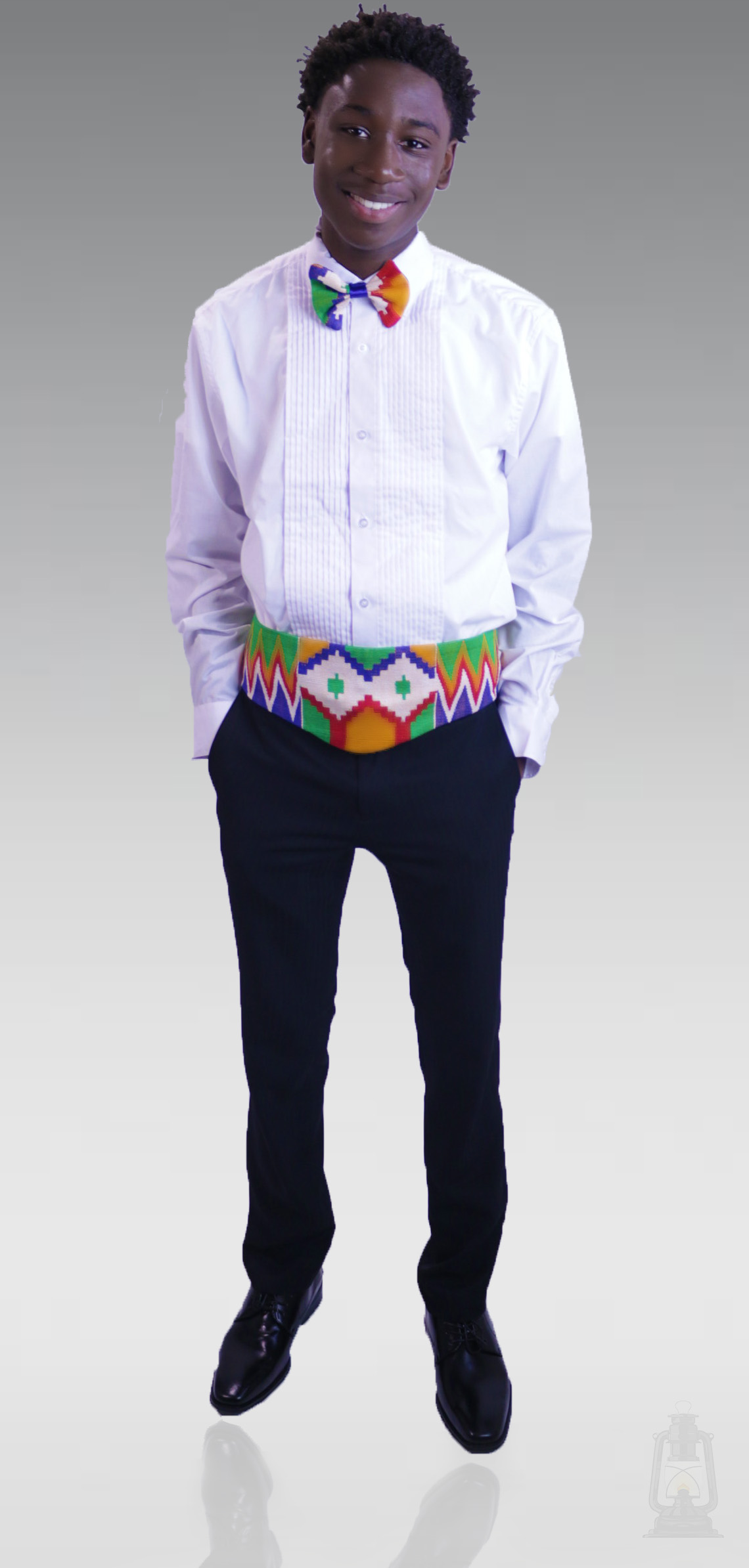 Being a young man, who dresses up on Sundays to attend church with my parents, I am no stranger to a suit and tie. My father always say that it is very important for a man to know how to "Suit up" for an event and that has always stuck with me.Recently I had to attend an after 5 event, so I needed a formal attire. My mother reached out to KroCia LLC to inquire about their "dress for an event" service.  We met with Ciata and provided information surrounding the type of the event and explore what options we could find to step up my "swag".
I've never worn African accessories with a tuxedo, but the look was perfect and my father give me the "thumbs up', so I knew I was golden.
She put together a look that included: black tuxedo pants, white tuxedo shirt, black leather shoes, Cummerbund and bowtie from their "Kente" accessories collection.I felt very comfortable with working with a stylist and I was very pleased with the final result. I walked into the event feeling confident with the way I was dressed and that boosted my self-esteem (I am really shy). I received many compliments from men, young and old.  I assure you that the experience was awesome!  Thank you KroCia LLC.